Reach4Me is a local based property and landscape maintenance company. We are here to carry out any elevated maintenance tasks around your estate. Our vehicles have been selected for all terrains and awkward access areas. Reach4Me is happy to carry out elevated maintenance tasks for you or equally happy to just supply plant and operator allowing you to carry out your own maintenance.
Reach4Me work alongside a number of property management companies and landlords/tenants to help clean, maintain and manage both residential and commercial properties.
We can carry out general maintenance and additionally jet-washing, graffiti removal, external painting. Elevated lighting maintenance, Tree management and many more applications.
Our rates for access platform and operator hire are competitive and provide flexible packages to suit the smallest job through to long term contracts. Rates can be quoted by the hour, half day, full day or weekly. So however small or large the task is we are able and ready to quote.
We have a fully comprehensive public liability insurance to the sum five million pounds. Any tradesman or customer is automatically covered whilst in the basket of the cherry picker. In the unlikely event of an occurrence we have the comfort of knowing insurance is there to cover us all.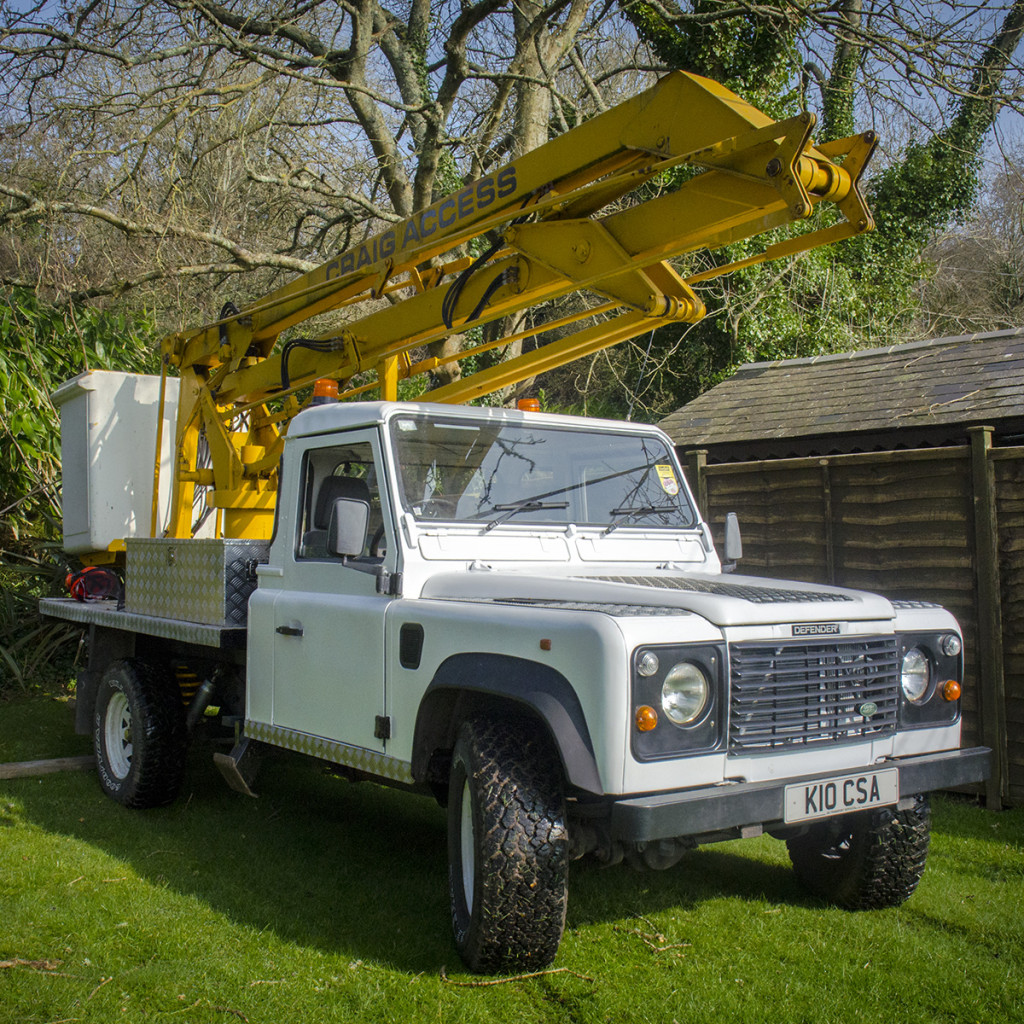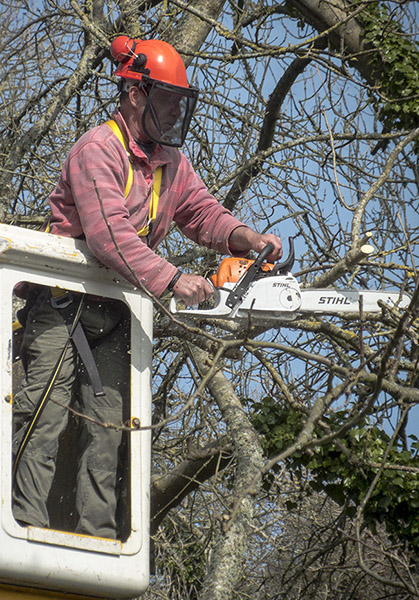 Born in Aldershot, Hampshire, Steve moved to the isle of wight in 1978 with his parents. Growing up in Ventnor, Steve lived in 'Medmoney', the old gardeners cottage to Steephill Castle and played an active roll with his father tending the 25 acres of woodland and keeping a constant supply of logs for the heating.
At 17 yrs of age, Steve showed an active interest in retail management, but Engineering and hands on skills weere of more interest and at the age of 20 he started with Hovertravel, gaining aircraft fitters skills and experience. At the age of 22 Steve started contracting around the world carrying out scheduled maintenance and repairs to various types of aircraft. During this period he studied for five years and achieved his CAA engineers licence. As a natural progression from this, Steve became the engineering manager for an airline.
During his 25 yr aircraft career he took a couple of breaks. The first was a two year break to totally rebuild a derelict house in Luccombe. The end result and achievement was extremely rewarding and utilised all of Steven's building and engineering skills.
He returned to aircraft maintenance for a further three years and then took another break and run his own property maintenance business as a sole trader, carrying out mostly the smaller jobs that builders were too busy to do; Steve has planed many a door, changed numerous locks and installed more windows than he cares to count! He replaced collapsed ceilings, built stud walls and replaced many leaking taps. Steve's chainsaw skills have been developed over 30 years and he has managed his own acre of copse for the last ten years.
During his aircraft maintenance career, Steve has always had to work elevated up to 80feet – operating a range of cherry pickers inches from aircraft costing up to 80 million pounds! Working at height is not for everyone and legislation is forcing the health and safety in the direction of scaffold above three meters.
This led Steve to start Reach4Me. It allows him to combine his property maintenance and tree felling skills alongside his elevated platform experience and qualifications.
There are so many applications that Steve has already been inundated with positive feedback and work. He feels that at last he has found something that meets all of his aspirations and combines all of his skills ane experience – and makes him look forward to going to work!